Active Spinal Care
Dr. Kevin G. Bache has been providing quality chiropractic care to patients in Baltimore, Maryland for over 15 years. If you suffer from back pain, neck pain, headache, sciatica or have been in an auto collision, Active Spinal Care can get you back on the road to health.
"Individuals come to us for relief of pain and to live everyday to the fullest. Our purpose is to make that happen."
Active Spinal Care has been serving northwest Baltimore and Carroll counties for over ten years providing the highest quality chiropractic and rehabilitative care.
Call our office today at (410) 833-8877 for an appointment. We accept most insurances.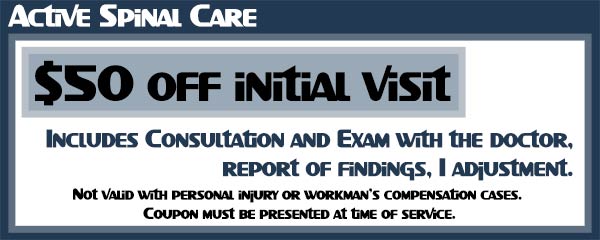 More